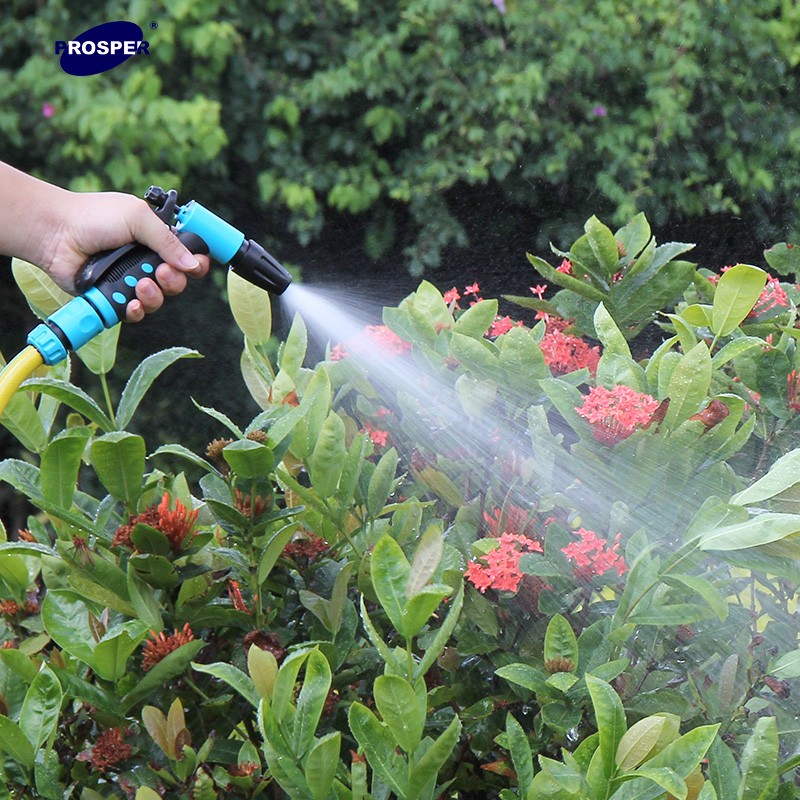 If your lawn needs large-scale irrigation, your car needs to be cleaned, I think you might need such a pipe.
Let's see the magic hose pipe,the color is black,and orignal length is 10 meters ,but when it is filled with water, the length becomes 30 meters.This is a wonderful phenomenon.
Material: latex tube plastic. can be stretched or bent, wrinkling special material composition and Prevents twist.Self wound, self emptying, rugged and durable.
Space saving storage: 3 times expandable design, the hose can be automatically extended to the longest length when the is garden hose with water again filled up by the pressure, Retracted itself when the tube is almost completely empty.
Car washing watering gun: 8 different water spray modes, full, mist, water jet shower, flat, scale, cone, select optimal mode you need. Spray gun comes with a small pot can hold cleaning liquid or fertilizer, irrigation and cleaning aspects
Wide application: suitable for washing the car, watering flowers / vegetables, cleaning windows / floor etc. compatible for i.a. Kärcher & Gardena water sources / sprinkler / high pressure cleaner
Package include: 1 Flexible Garden Hose + 1 Professional Irrigation airbrush +1 English manual.
IMPORTANT: This house is for WATERING APPLICATIONS Routine
(1) Do not run hot water through this hose
(2) Leave turned the water and the hose under pressure when not in use.
(3) Let your hose in the summer when you are not using it and keep it as much as possible in the shade
(4) Protect. Your hose from harsh winter weather by storing it in the doors Be sure to completely drain the hose as water before storage remains in the hose can freeze, damaging the hose.